so i talked about earthships in the last post. and, in case you were wondering, i am still obsessed with them and will therefore discuss them in this post, as well. however, lest i forget what i did last week i leave you with nothing, i will start from the beginning.1 to make a long story short (so perhaps i should say "starting from the middle," instead?) i went on a road trip to give my old car to a family member who needed it. now, i'm not exactly into road trips2, but, whenever i am forced to go, i try to make the best of it. a friend of mine recommended 1,000 Places to See Before You Die, which seemed right up my alley.3 for anyone that has driven through west texas, it's right up there with kansas or nebraska - in that it all looks the same. now, i don't expect everywhere to look like the Pacific Coast Highway,4 but i do like some entertainment. for example, i have been dying to go see The World's Biggest Ball of Twine in Darwin, Minnesota.5 though the venture through west texas and new mexico could not produce such a treasure, we were successful in doing some memorable things.

first on the list was Carlsbad Caverns. these caverns made it into the book - so they were a must see. despite some battery trouble,6 we made it to the park, which had incredible views.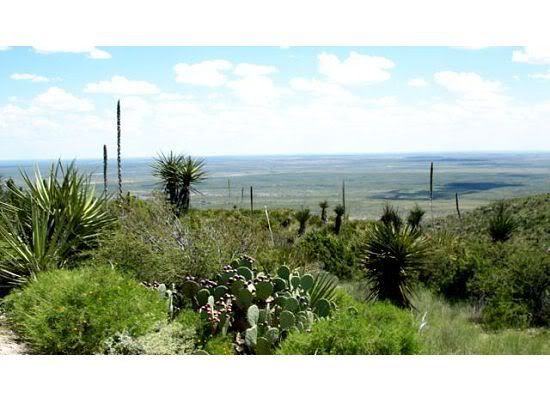 since we didn't have a lot of time, we did the self-guided tour and had a fabulous time 790 feet below ground. the "big room" could house 6.2 football fields - so it was certainly a sight to be seen. as i have shamelessly complained about mentioned in other posts, my camera doesn't exactly do low light pictures - but i tried my best.




our next stop was in Roswell, New Mexico. as many know, this is where aliens landed there was a controversial crash that led people to believe that UFOs and aliens are real. you can read more about the "Roswell Incident" here. the town has an economy that embraces the aliens, that's for sure (see the street lights?).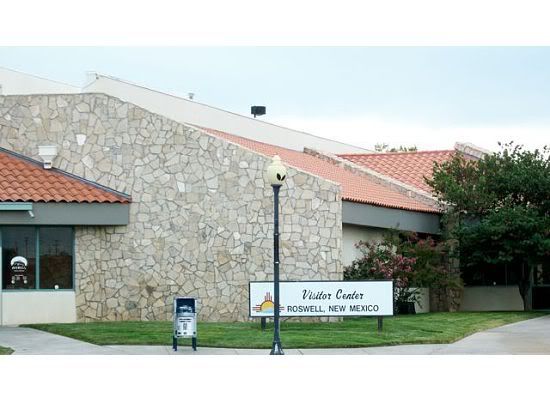 after reading reviews on trip advisor (i LOVE that site), we decided to skip the museum and headed to Alien Zone, which had tremendous photo opportunities (and exceptionally awesome t-shirts). i mean, where else can you readily defy gravity whilst hanging out with your favorite aliens?




we then drove. and drove. and drove. but did catch a full rainbow while passing through santa fe.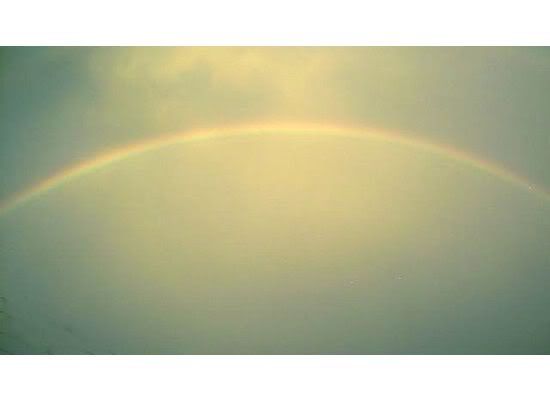 then we hit the mothership, er, the earthship (see previous post). a few of my favorite pictures from earthship land: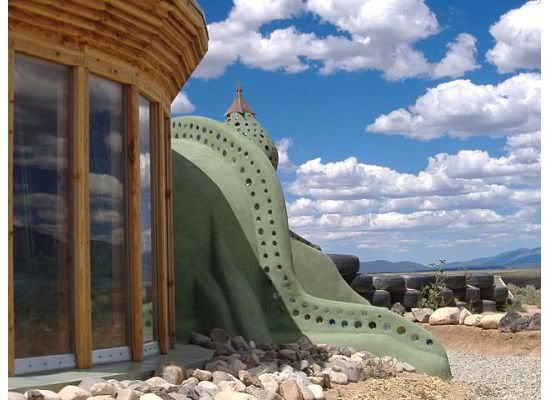 isn't it amazing how pretty recycled glass bottles can be? LOVE these things. we then got to see more of Taos, New Mexico - and then headed to the Great Sand Dunes National Park in Mosca, Colorado. even though i am a Colorado native, i had never been before - and let me tell you - this park is AWESOME. next time i will come with the obligatory snowboard or cardboard box (we seriously saw both) so i can hike up there and slide down. but, for now, a couple pictures of that venture.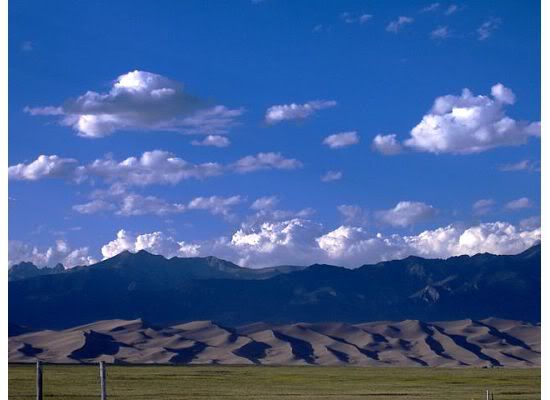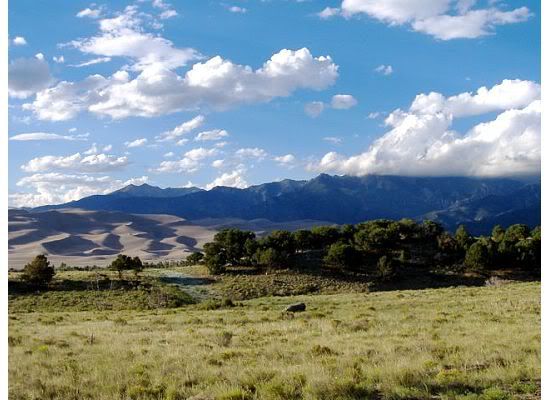 after returning from the ventures i got to go ATVing. i am a wee bit environmentally conflicted about such things - but partook after some heavy persuasion - and, i must say, it was really fun! i was decked out in my safety gear: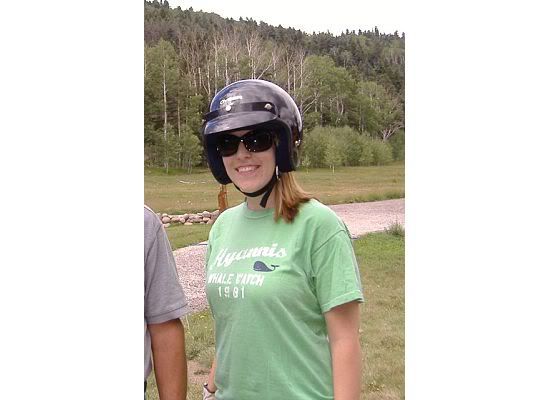 And got to see amazing views: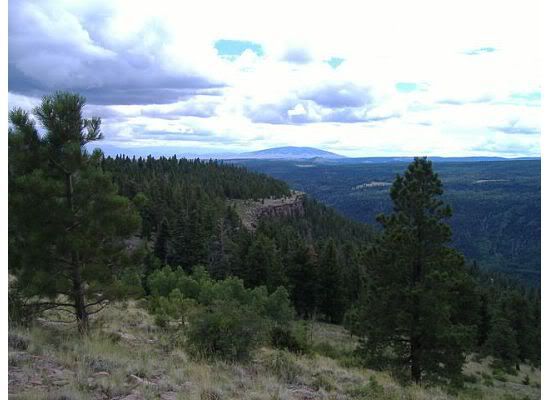 to wrap up our mini vacay, we were able to ride Sandia Peak Tramway near Albuquerque, New Mexico. once at the top, the 10,400 foot views caused the texan in me to want to cough up blood provided great pictures. apparently people elect to hike up, rather than take the tram. i'm going to have to go with an "absolutely not" - as i found even the tram ride to take forever. but it was pretty cool to eat up at the top in their restaurant. we ate at the caverns, too - so our dining choices varied by almost 3 miles. neato.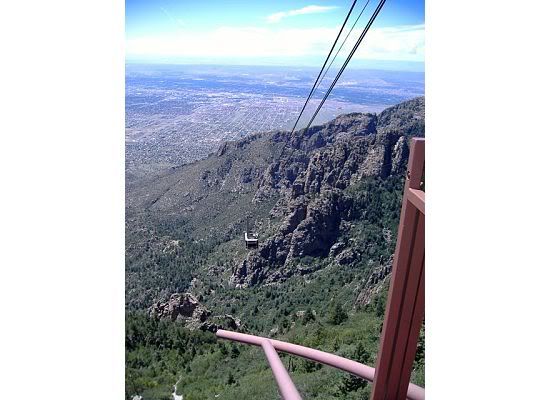 i could get used to this whole vacation not working thing. seriously.


1a very good place to start. does anyone else get The Sound of Music stuck in your head whenever you say this?[↩]
2i'm not trusting of 2 lane roads without medians. mostly because of a previous car accident (referenced in previous posts). this distrust leads me to want to road trip in a Hummer - which obviously conflicts with the whole tree hugger thing.[↩]
3debatably, alleys are not a place to see, particularly if one is focused on becoming an ethical lawyer.[↩]
4but i get to see it next week - and, from that day forward, my expectations of highway travel will likely be forever altered[↩]
5i wish i was joking[↩]
6we almost had to get a tow. it was no bueno.[↩]