staycationing for dads
we made it to our staycation destination, annapolis. let me just say that i sort of loathe the word "staycation." it seems pretentious, yet cheap. fun, but boring. something about it irks me the same way the word (and idea) of "gentrification" does. but i digress. because it
was
fun. and it was WAY more relaxing than any of our more long-distance jaunts post-baby have been. i think it was mostly because we were allowed to be selfish and only concentrate on ourselves. sure, LB was in tow. but we just to got hang out. just the 3 of us. in a place that felt so different from dc (ha! or rather the suburbs of dc) that it might as well have been far away. the fact that it took us a solid 2 hours to pack for aforementioned OVERNIGHT trip added to the "realness" of it all, too.
anyway, i ended up getting a nice online deal for the
o'callaghan hotel
. because i was feeling schmancy, i used the money we saved to upgrade us to a suite. i have
shamefully
started reading mom blogs and everyone i "talked to" said that, when traveling with young kids, a suite is a must. this allowed LB to have his own room and therefore, in theory, would allow DH and i to stay up and watch tv and drink champagne. turns out, LB decided only losers sleep and he could
totally
party until midnight with us. the best laid plans...
but the trip (minus the lack of sleep part) was pretty awesome.
we started at a
wine festival
that included
unlimited
wine tastings with your admission ticket. i briefly felt like it was a wee bit irresponsible to carry around my child and drink wine, but quickly got over myself when i saw TONS of people doing the same thing. i then realized, however, that maryland wine is about as good as texas wine. so although i was mildly intrigued by the "pineapple sauvignon blanc" and the chilled "watermelon cherry merlot," i soon realized that age, combined with having family in the napa valley area, has made me into a bit of a wine snob. so i bought $5 sangria (something that's
supposed
to taste fruity) and called it good. we also bought a nice
candle
made in a refurbished bottle that used to house our
favorite champagne
, and got a signed copy of
this book
.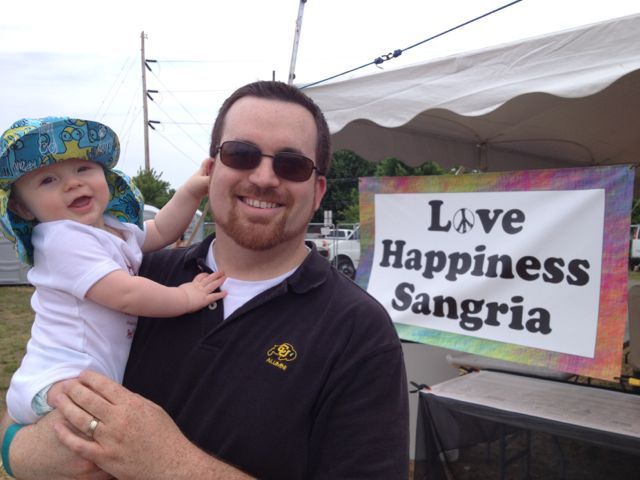 we went and explored downtown annapolis, which was really nice. i consistently refuse to make the drive to "real" chesapeake bay towns, so this was a nice compromise. we got to see the water and the
rich people's
boats. we got to eat amazing ice cream and peruse a million (or ten) navy-themed gift shops. we scored a nice "goose" onsie to go with DH's "top dad" shirt. i considered that a pretty solid win.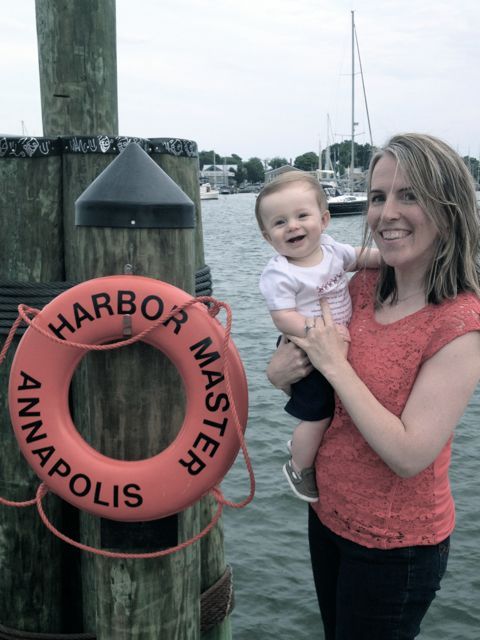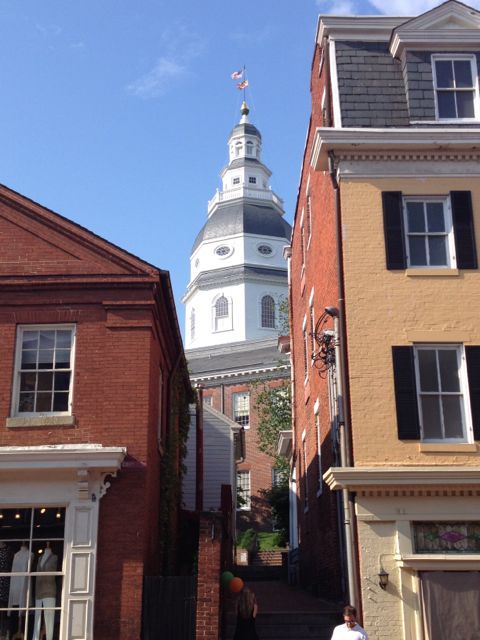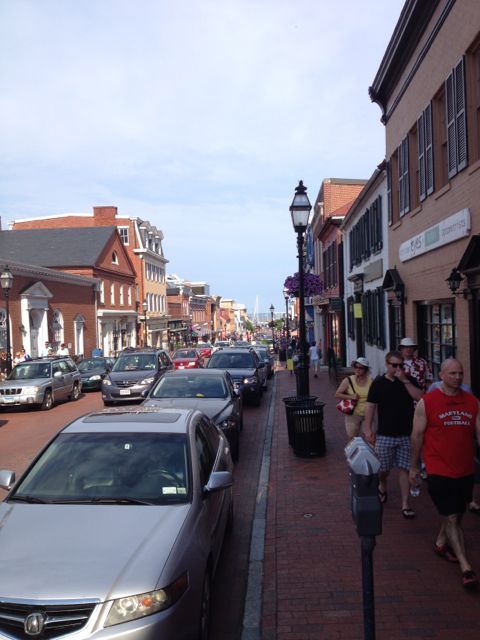 of course, because it's me,
and i enjoy mercilessly dressing up my dog and child
i snapped a quick pic of LB in an ever-so-maryland crab hat.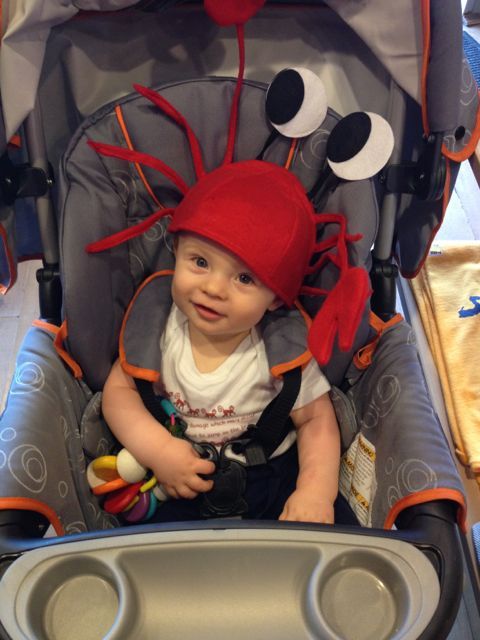 we had a nice anniversary dinner at a place that i never thought i would celebrate at (visualize a beachy version of chilis alongside a store that only sold boat shoes) and had the perfect meal with
my family
. followed up by the largest cones of ice cream i have ever seen (i had vanilla nutella and DH got peanut butter oreo - OMG).
on our way out of town, we stopped at
sandy point park
so that we could hang out at a bay beach. it was overcast, but still fun. LB managed to get sand in unmentionable places, but seemed to enjoy himself nonetheless.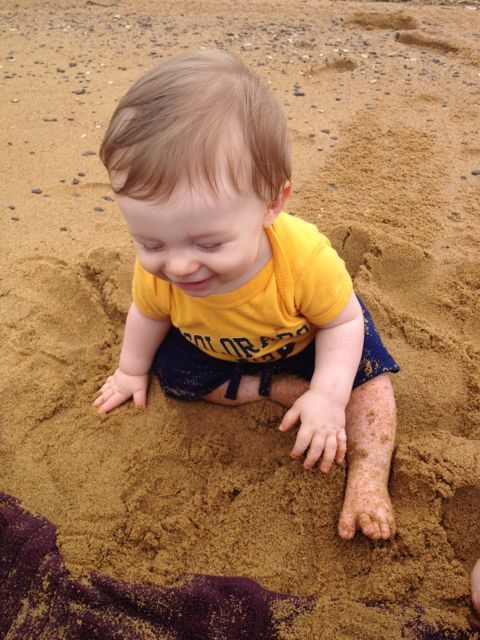 we also travelled down davidsonville road (!!!)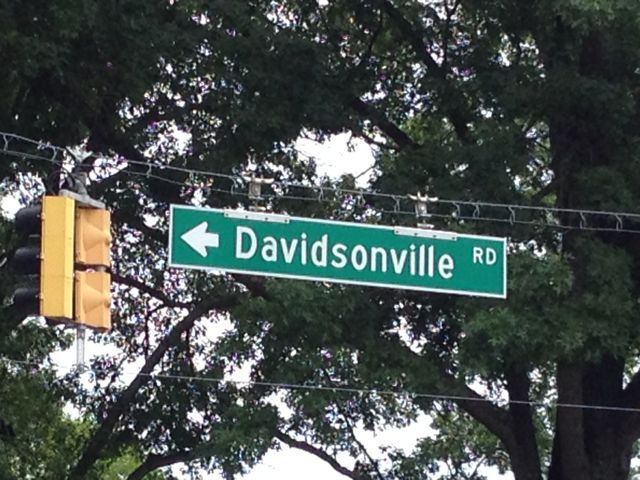 and ended up picking up strawberries that basically started rotting on the way home, but i decided maybe that was a good thing because it meant that there were ZERO pesticides/preservatives. an especially refreshing tidbit after watching LB devour a couple of them...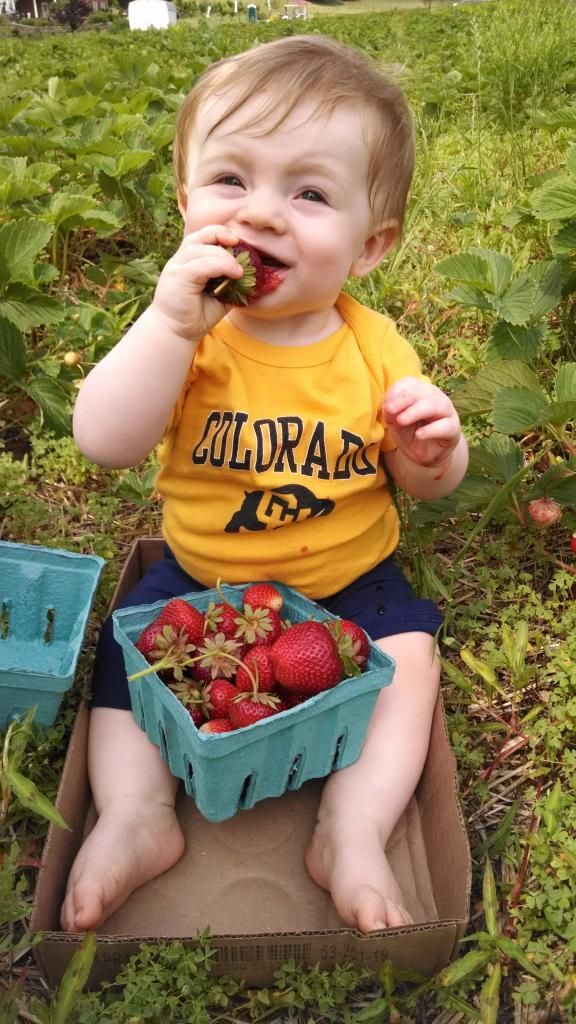 it was fun to be together. on our nearby overnight stay. (so there, "staycation!")
last weekend was DH's first father's day. we had a low-key day and went to brunch at
birch and barley
in the city. i sort of cringed as i watched other moms use clorox wipes to sanitize high chairs and tables as my child used our unsanitized table as a teether, but ce la vie. DH is a great dad. and it was nice to have a designated day to tell him how incredible i think he truly is. LB is a lucky little guy and it is quite evident that he already has a grown man wrapped tightly (and so sweetly) around his little finger.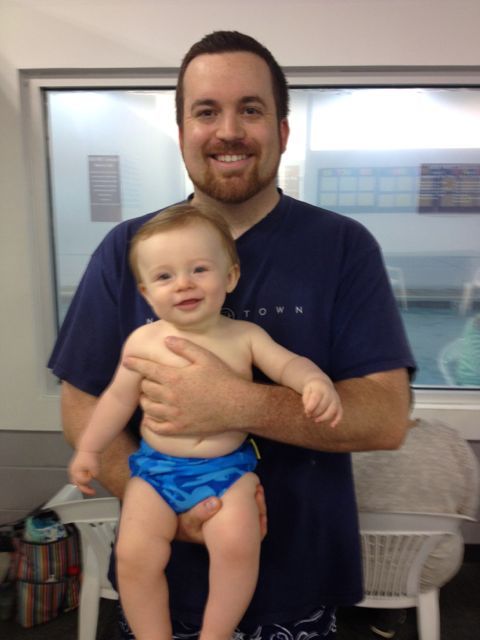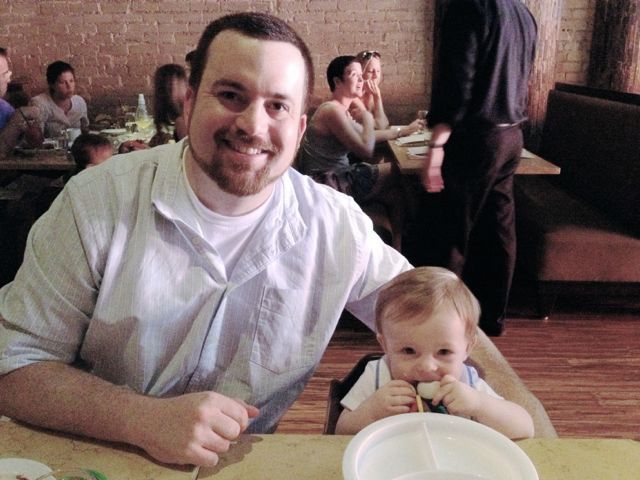 this week we are off to home state to catch up with family. i am co-hosting a bridal shower for my sister-in-law and am SO looking forward to some
rest and relaxation
fun.