baby's day
lots of happenings. most of them are still necessarily secret. so, much like the super-obnoxious people that say stuff like, "ohmigod! i have this great story that i can't tell you!", here we are. full of vague. but, lest i completely forget everything that has been going on...a nice little update is in store. i've come to the realization that i think only about 5 people, 2 of which are not family, still read this blog. at first i was debating getting rid of the blog entirely because i used to obsess over who was reading this and whether i was gaining popularity. but when i graduated law school, readership took a plunge. this, coupled with the fact that i only update every couple months (at most), has nearly depleted all of the small following i had acquired. but, after some
overly emo and sort of annoying
soul searching, i decided that having the blog might just be good for
me
. because i like the time capsule aspect of it. so...yeah. while i will do my best to incorporate some wit here and there, i readily admit that this has become more for me than anyone else. and there is something utterly refreshing about that.
DH and i have been having a wonderful time with little buddy (a nickname that has taken over to the point that we now lovingly refer to him as "LB"). he started crawling a couple weeks ago (!!!) and, even though we have ZERO childproofing done, it was such a pride-filled moment. he's so kick ass. he is also pretty awesome at feeding himself and can sit unassisted for very. long. periods. he still refuses to hold his own bottle (an act of laziness more than competence, i'm sure), but i kind of love it because it allows me to
be in denial
still think of him as a baby. he got his first tooth about a month ago and it is razor sharp and adorable. DH thinks he looks like a toothless hobo. but, if that's true, he is undeniably the best looking hobo i have ever had the pleasure of meeting. i think the solid 8 months of telling him how adorable he is has started to make him a big ham. he flirts with everyone and giggles after he does something naughty. he loves the swings and is obsessed with textured balls (and yes, saying that conjures up several good "that's what she said" jokes). he's about ready to graduate to his enormous carseat. he's becoming this
little person
. i love him so much it hurts. i read on another blog that having a baby is like raising your best friend. and it kind of is. i'm so grateful to him for making me a mother. all of my tomorrows are more exciting because i know i get to share them with him.
in march, DH and i did a couple's cooking class as a belated valentine's day celebration.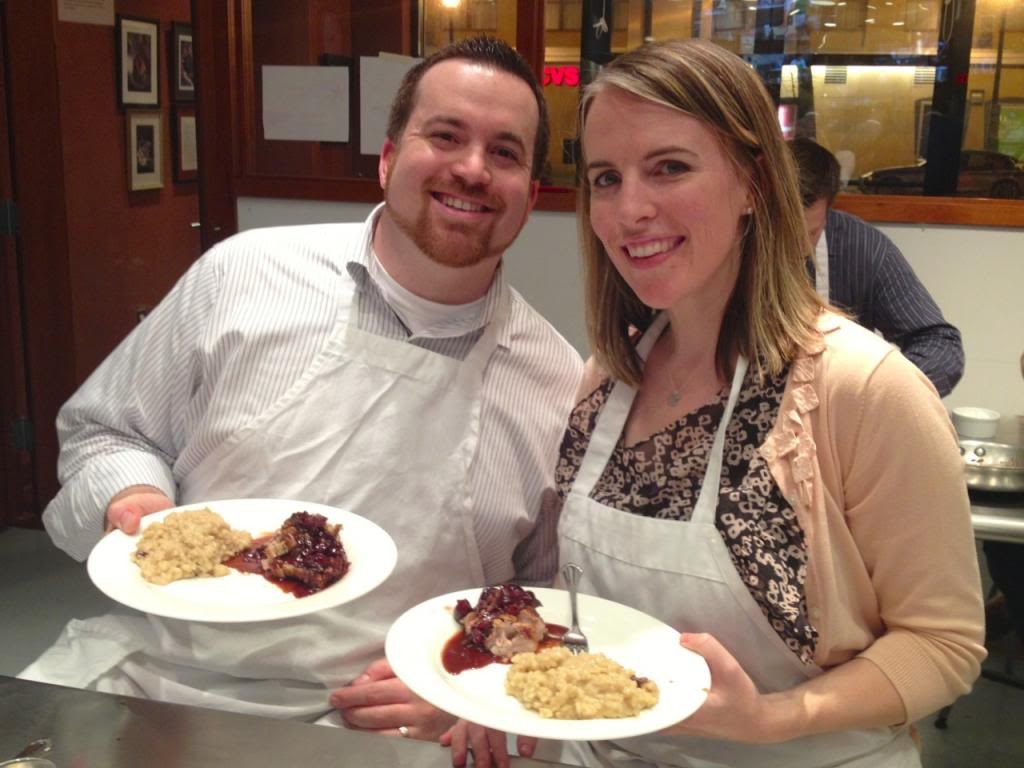 in april, we went to our first
super cliche yuppy
gymboree class with moms
that don't work, and their nannies
. LB was pretty into it. we tried my gym about a month later and LB was having none of it. the side-by-side: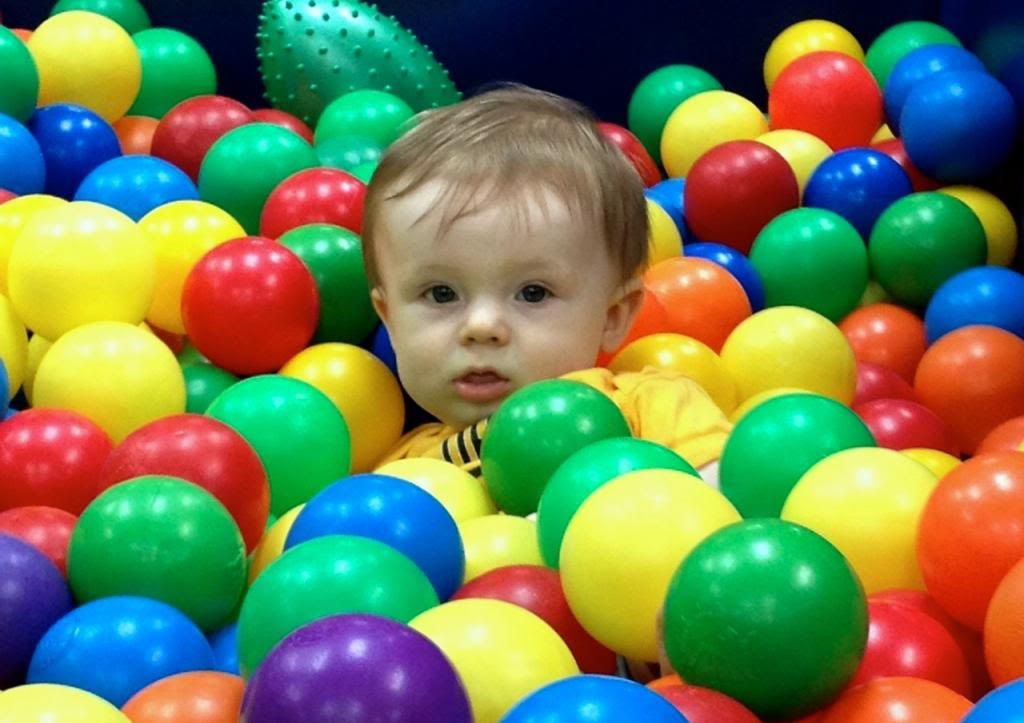 we got some
professional
photos taken of LB to celebrate his half birthday. he was legit the cutest 6-month old i have ever seen. and yes, i know every mom says that.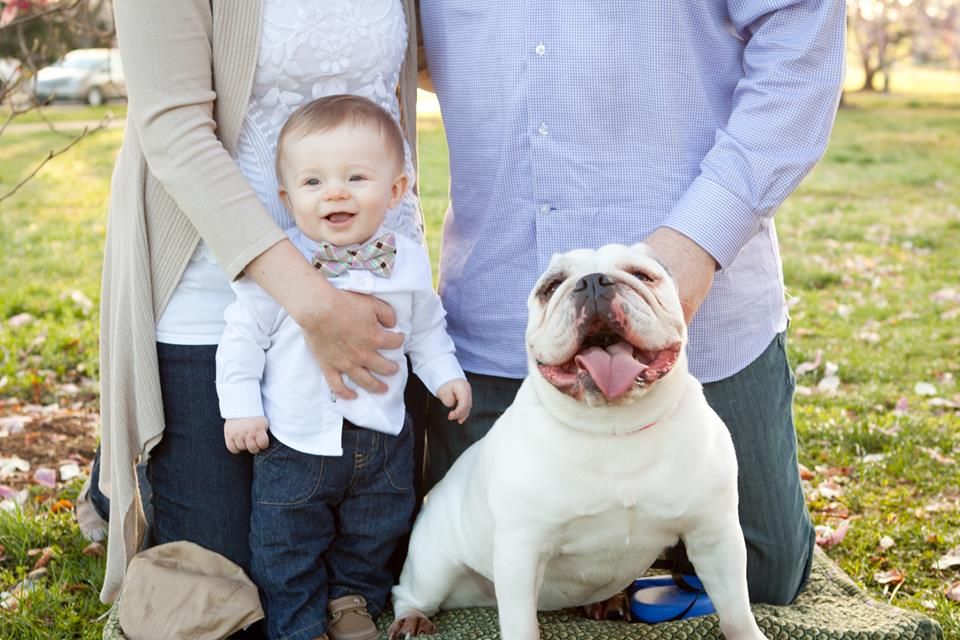 DH's mom came to town and we got to take LB to the
national
(and therefore FREE) zoo for the first time. i can't say that he really cared one way or the other (the only thing he perked up for were the small bites of frozen yogurt that we shared afterward on the way home), but it was nice to experience it all together.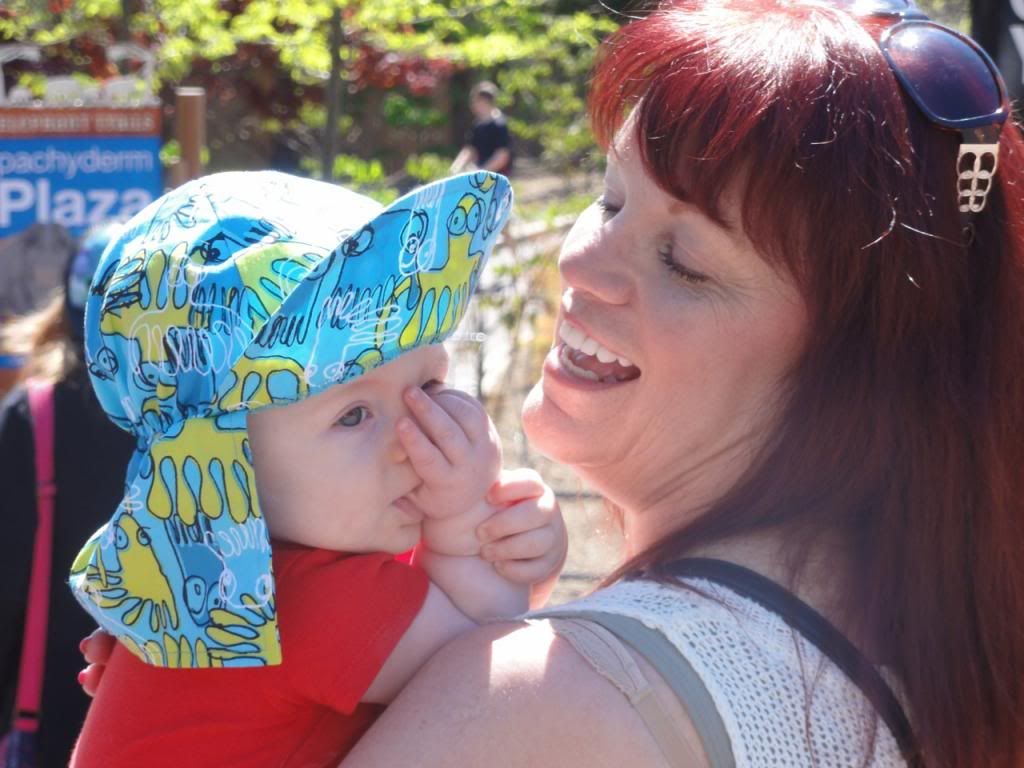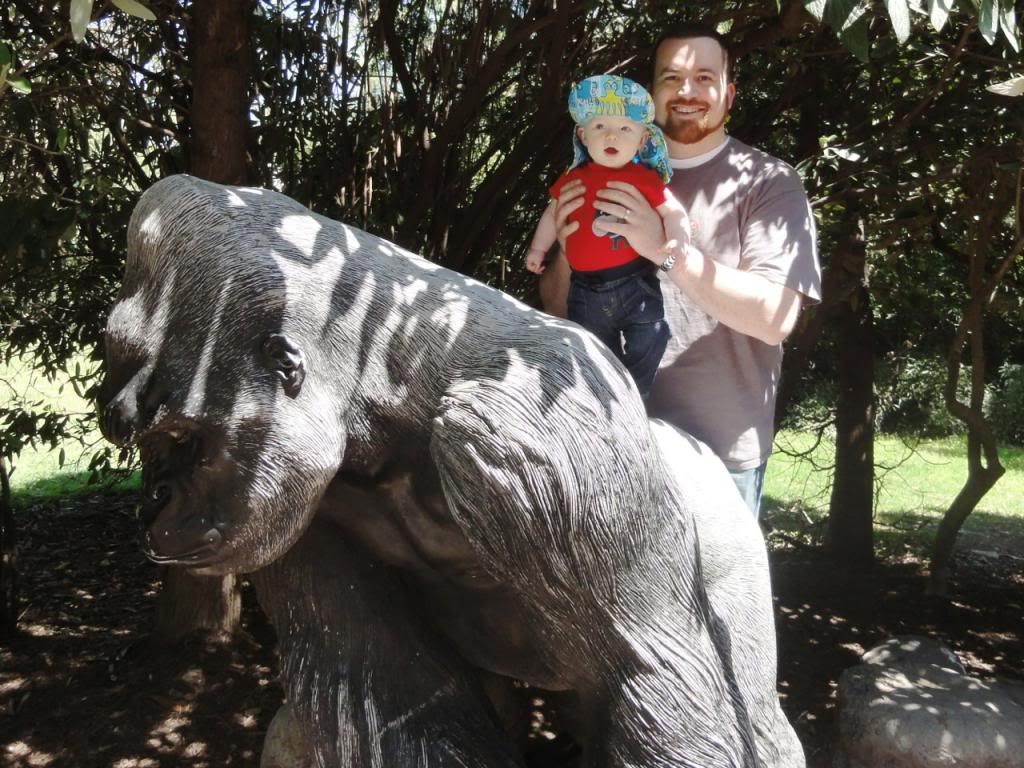 around that time we also celebrated a first easter, first time in a high chair (?!) and first ride in the grocery cart (?!). (he started off with a definite tilt, but giving him a bell pepper to gnaw on at the store seemed to straighten him out a bit.)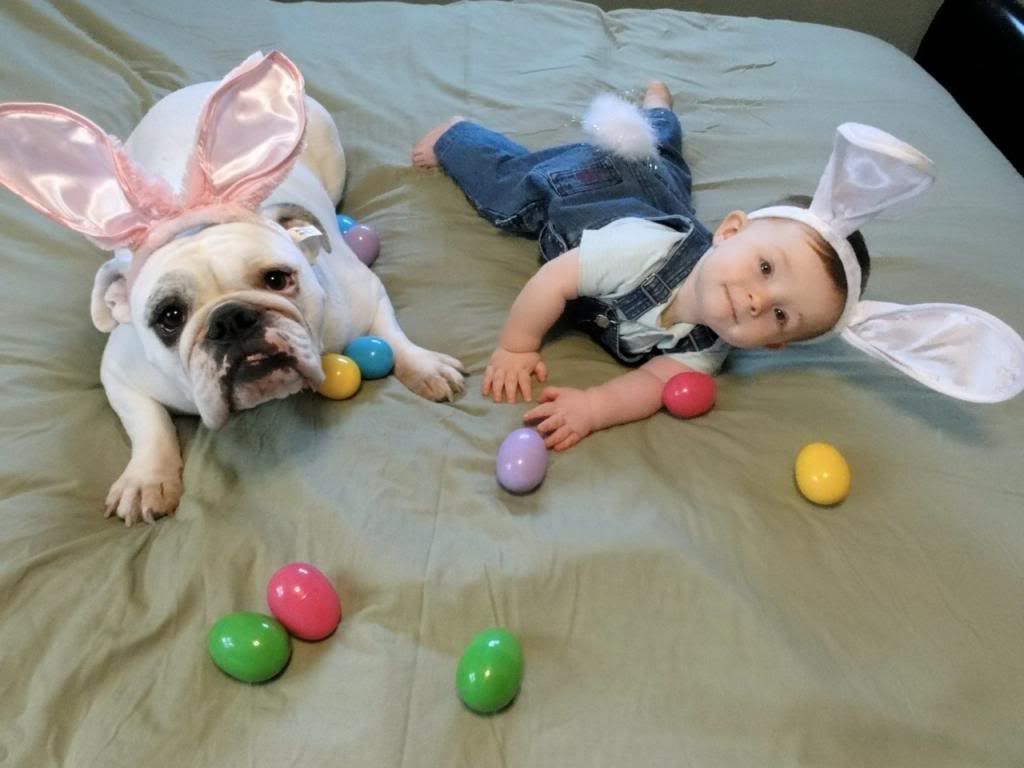 my first mother's day was pretty great. surreal, but great. i got my first obligatory (but only because my husband is awesome!) breakfast in bed - and got a few dozen open-mouthed slobbery kisses from LB.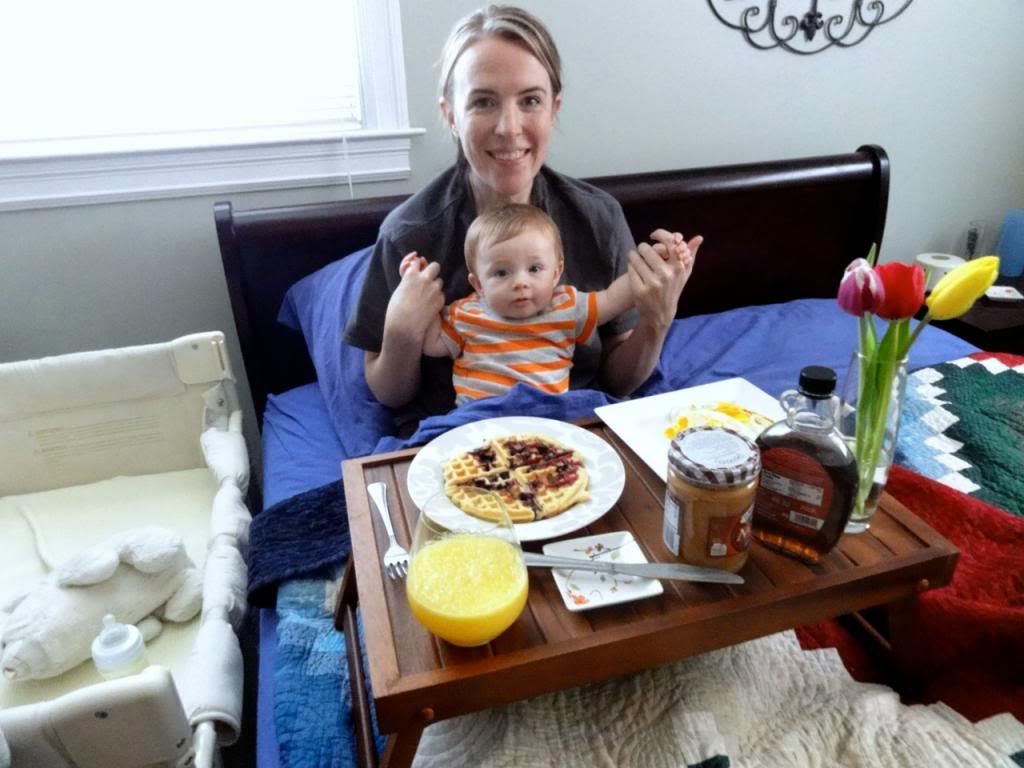 after that, we headed off to LB's first swim lesson. i learned (fairly quickly) that he literally has no fear and had no problem trying to catapult himself off of me into the water. he is thisclose to being michael phelps. (with such an obvious talent, i see no point in investing in a 529.)
(note: one-way mirrors do not a good picture make.)
i think something that really shocked me about the swim experience was that it got me to put on a bathing suit. aside from our trip to greece (where we spent a lot of time on desolate beaches), i haven't wore a swimsuit in years. i haven't been in a pool since before our car crash in 2005. the scar on my leg has kept me from wanting to be in the water. well, that and all the other female body BS that we all seem to lug around. but when it involved something
my child might want to do
, i got over myself. for 45 minutes. and, to me, it was sort of huge.
huge enough, in fact, that i didn't notice at first when a toddler in the class dropped a deuce in the pool. conjuring up the infamous scene in caddyshack where the candy bar floats on the water, it was kind of hysterical to watch everyone scramble out of the pool. especially because i was momentarily oblivious and blowing water bubbles at LB which involved having my mouth partially submerged in poop water. that was a nice moment. and suddenly that scar i worried about? wasn't as insurmountable.
DH rounded out the day by cooking an incredible dinner, giving some incredibly thoughtful gifts, and taking me to a movie. it was so nice. i'm part of the mom club. pretty wonderful.
to celebrate
my mom
, i took a day off work and we went to
ladew gardens
, one of north america's best topiary gardens. it was so gorgeous. i have never seen a place quite like it before, and it was cool to see LB react to it all. the array of sounds and textures seemed to excite him. he also seemed to really like trees, which, as a self-admitted tree hugger, i appreciated.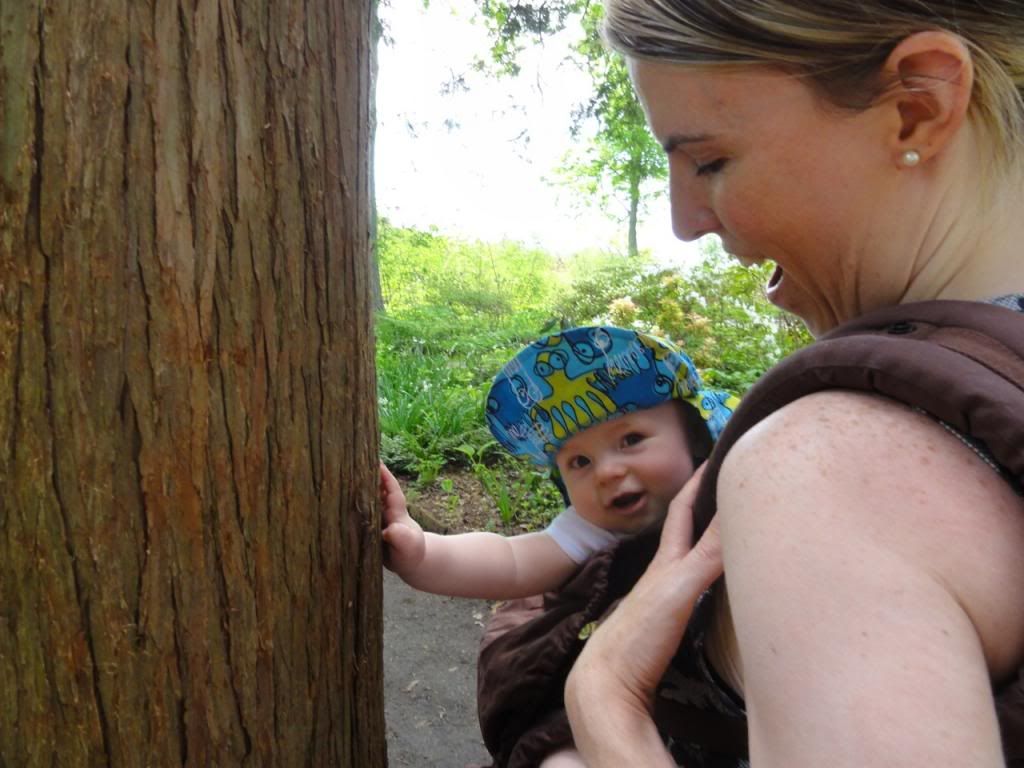 last weekend we decided to start a tradition with LB and participate in "
Walk Like MADD
," which is a race put on MADD to end drunk driving. we participated for a couple years after the crash when we were living in Texas, but hadn't gone in quite a few years. it felt really good to get out and remember how much we have to be grateful for. the fact that our tale is one of survival is such a blessed and fortunate thing. i hope we keep up the tradition and continue to pay back an organization that did so much for us when we were recovering.
the following weekend we went to
harper's ferry
, west virginia. it was a pretty neat place. although i admittedly have very little interest in history (i know, i KNOW), i enjoyed the view from
jefferson rock
(thomas jefferson claimed that the view from the rock was worth a voyage across the atlantic!) and was very excited to cross THREE states in the span of less than 5 miles. the east coast is nuts.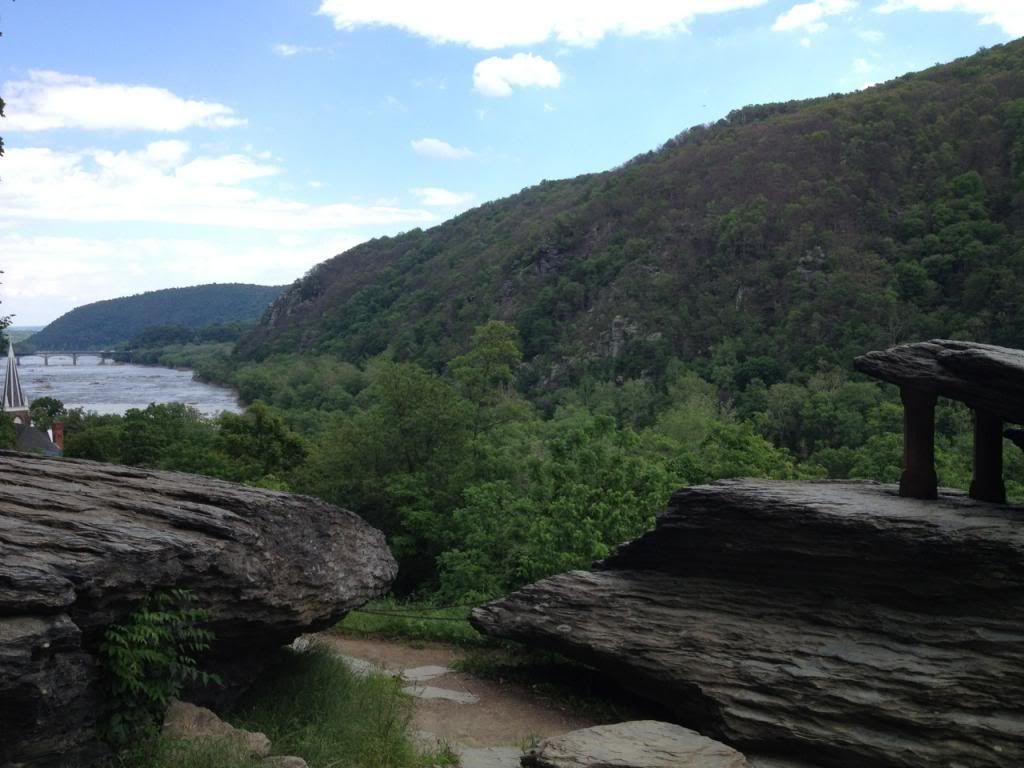 we are set to go on a little staycation this weekend to celebrate our seventh wedding anniversary. i think we got all of the itchiness out of the way, so we're ready to coast on through the next seven years. wish us luck.