hallow catch-up
i guess blogging bimonthly is kind of my thing.
i am sitting at home after a surprise day off work - waiting for the lovely hurricane to show up and take away our power. in the meantime, i have spent hours online shopping (about to get my first pair of boots!) and wishing that i would have given in to my sweet tooth and stocked up on candy before every freaking store shut down. ce la vie.
to distract myself, an update:
a couple weeks ago i went to the
PostSecret play
in bethesda. i have read the
PostSecret blog
for years and have always wanted to go to an event. PostSecret started when a normal(ish) guy decided to invite people to send him postcards with their secrets written on them. the idea was that, by sharing their secret anonymously with a total stranger, they could free themselves of the secret. then, by posting a select bunch of the received secrets online each week, all of the blog's readers could see that they weren't alone. that - no matter how crazy the secret - someone else has thought it, too. this expanded into several worldwide movements. particularly when one reader sent in a postcard voicing their intent to jump off the golden gate bridge. within 24 hours, 20,000 people had signed up for a Facebook group called "please don't jump." articles like
this
asked whether a site like PostSecret could actually save a life.
the secrets range from serious to hysterical. and, without fail, i always feel a little bit less alone after i curl up on a sunday morning and read the new entries. one of my favorite secrets was shared: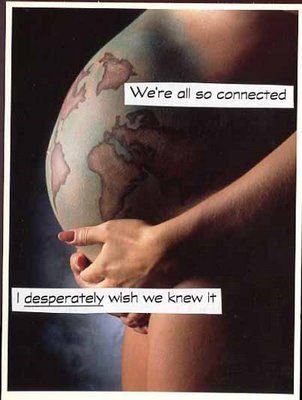 the play version of PostSecret set some of the secrets to music - and gave voices to the secrets that had been sent in. there was an incredible scene where frank (the original founder of PS) played voicemails that people have sent in - telling him that it was the last time they got to hear that person speak. it was emotional. but awesome. because i always save voicemails. (and, just so you know, phone companies will make you a hard copy of any voicemail or answering machine you'd like saved. i wish i had done that with my grandpa.)
anyway, it was awesome. frank invited audience members to write down their own secrets. so i did. and it was kind of liberating. even though it wasn't read out loud, it felt nice just to get it out there. before we left, i snagged a photo of frank (of course). in my life, he's a real celebrity, you know?
the weekend after that, the hubs and i took flying lessons with the
washington international flight academy
. (i know, right?!) we got a groupon for a cool 65% off, so we figured hey, what could go wrong? because personally, i love doing super dangerous things for a discount. who doesn't?
fortunately, it was actually really fun. and we lived! the flight instructor sat up front with each one of us as we practiced taking off, flying,
and
landing (while the other one sat in the backseat snapping pictures and praying). we each got to pilot a ~20 minute flight. it was pretty awesome. the plane's interior space was equivalent to a smart car, so i took a pic for size reference. i know it's pretty irrational (since the chances of me screwing something up are probably greater with a larger plane) but i would have liked it if the plane was just a wee bit larger.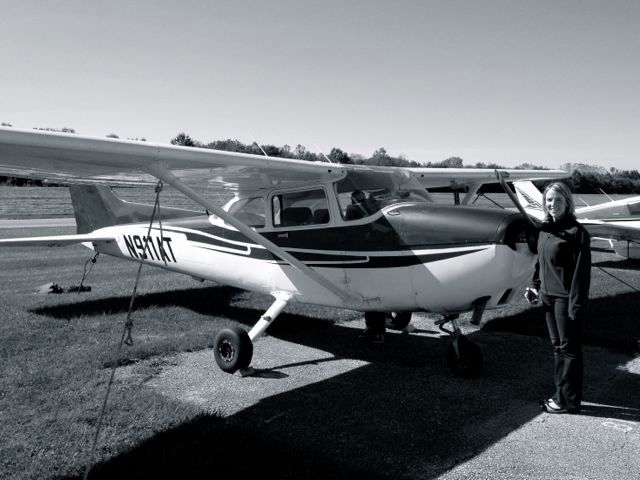 i felt
less scared shitless
official in my headphones.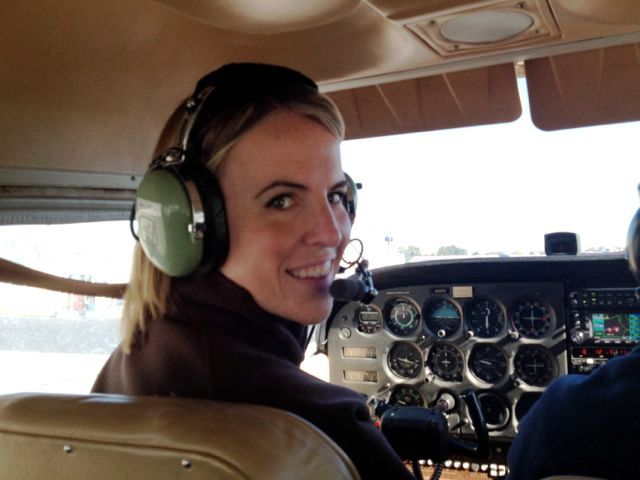 and we got some decent view-while-we-try-not-to-crash pics:
finally, last weekend i got to hang out with a good friend and go to another wine and painting class at
blush-n-brush
. bad news was that i drank too much wine
1
and had a lopsided martini glass. good news was that it was fun to see her and hang out.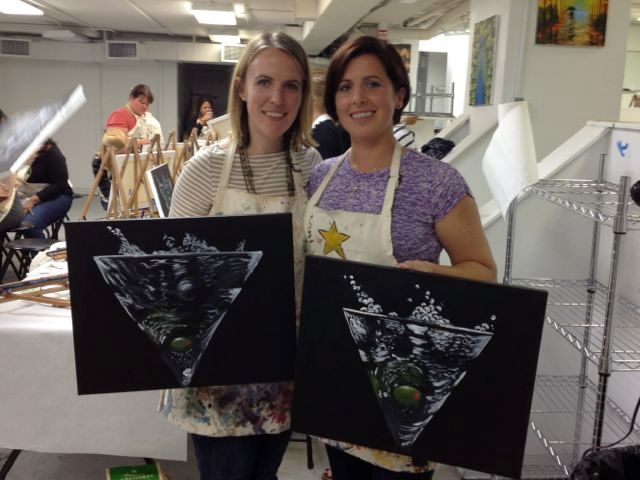 then next day, we were able to explore
occoquan regional park
. puppy had a great time. and it was wonderful to take advantage of the new england colors.
fall is shaping up to be pretty awesome. the only thing that will make it better is if the hurricane takes it easy on us
and
i can wrangle some boots over my "athletic" calves. fingers (and cankles) crossed.
1
this was brought on by the fact that, just hours earlier, i got smacked in the face with a bathroom stall door. long story. hilarious, actually. but, with a bandaid (and then a nice scab) over the center of my nose, i felt a little like owen wilson and nelly's love child. wine was all i had to bring humor to the situation, you know?
[↩]
UPDATE: sandy knocked out our power for about 10 hours, but we are already back up and running. feeling incredibly blessed. nyc was not quite as fortunate. i read
this
article and got a glimpse of the damage. prayers going out for a quick recovery.